Salt Bath Nitriding
Salt bath Nitriding/Nitrocarburizing is a process that is used to protect a metal surface and enhance its wear and corrosion resistance. During the nitriding process, a combination of nitrogen and carbon is diffused into a metal surface using a high-temperature salt bath. This permanently changes the molecular structure of the surface to provide a higher level of protection than plating or coating the material surface.
Nitriding is used for a range of applications, including:
Pump and gear components
High performance automotive parts
Medical equipment
Firearms and small weapons systems
Oil & Gas
Mining & Marine equipment
Farming and Food processing equipment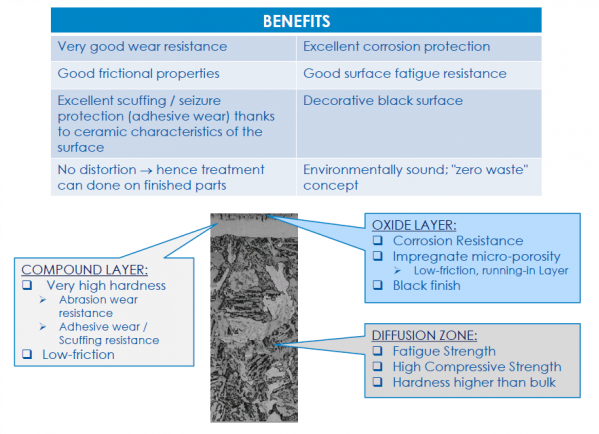 Contact Us to Learn More About Salt Bath Nitriding
Burlington Engineering, Inc. provides salt bath nitriding, and other metal processing services for customers throughout California and beyond. We work with a wide range of industries and have the expertise to help you select the best process for your metal finishing project. Contact us today!